Ny, norskutviklet applikasjon for kunstnere og alle som liker å tegne.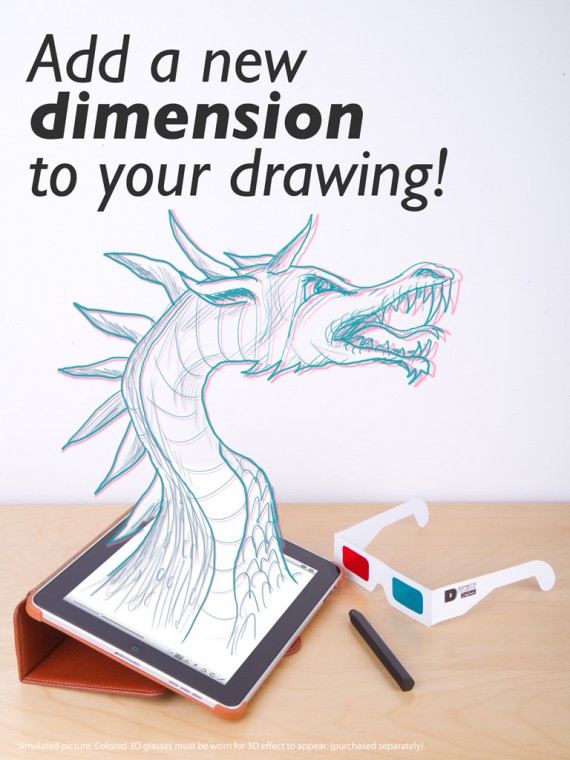 DeepSketch er en revolusjonerende, tredimensjonal tegneblokk som gjør deg i stand til å lage tegninger som kommer ut av skjermen på iPad!
Ved hjelp av et par fargede 3D-briller (alle vanlige farger er støttet) kan du pÃ¥ en intuitiv mÃ¥te gi illustrasjonene dine en ny dybde. Det er enkelt Ã¥ bruke. Du tegner "inn" og "ut" av skjermen i realtid, og du kan lett skape fantastisk og spennende stereoskopisk kunst som virkelig stikker seg ut!
DeepSketch er et nytt verktøy i kassa for digitale kunstnere på farten, eller barn og voksne som ønsker å se krusedullene sine ta fart og forlate skjermen. Tegneverktøyet er utviklet av Norske Mattis Folkestad, som tidligere har gitt ut The Mouth Harp og Flap Flap til iPhone.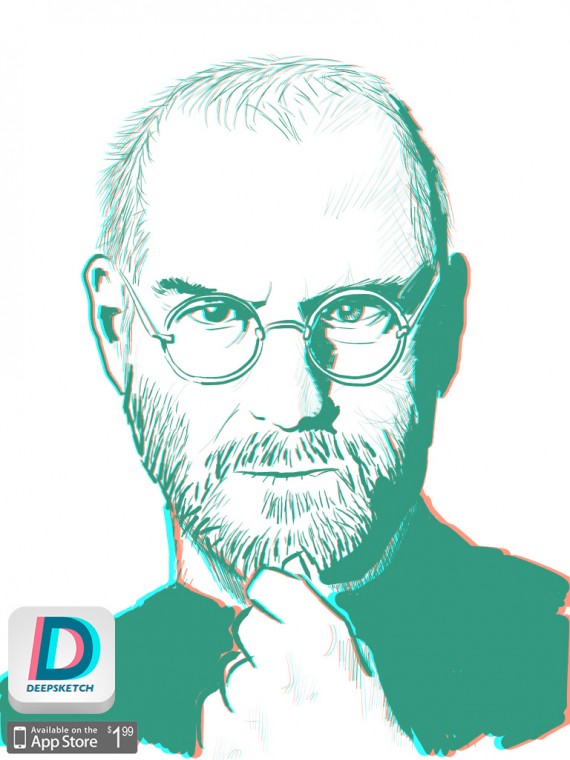 DeeSketch kan kjøpes direkte i iTunes, og koster 14 kroner og blir lansert 14.desember 2012.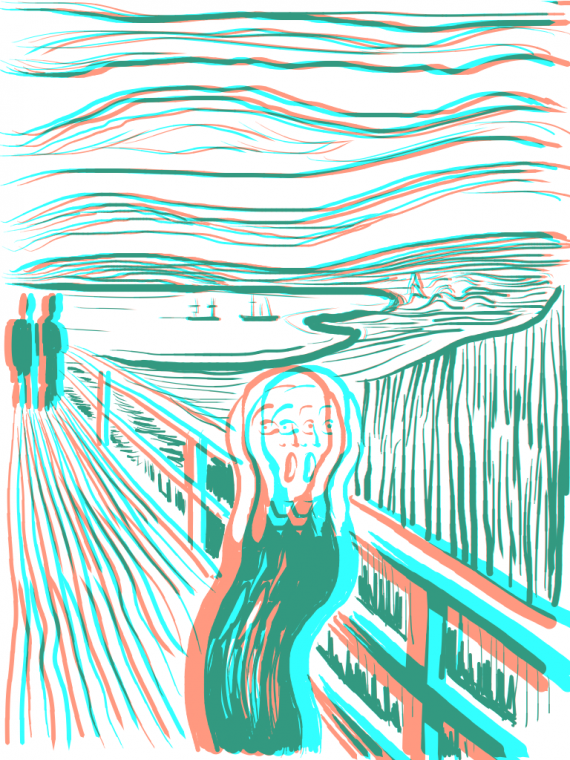 Muligheter (sakset fra iTunes/engelsk):
– Depth drawing control – sketch in 3D!
– Auto brush size, varying with depth
– Manual and custom brush sizes
– Intuitive gesture-based interface
– Auto draw from near-to-far or far-to near
– Undo/Redo
– Eraser tool
– Save and Load high-quality PNG versions straight to your Photo Library
– Support for most colored (anaglyph) 3D glasses (red/cyan, red/green, red/blue, magenta/green and reverse)
– Both Landscape and Portrait aspect is supported
– Built in help
– Settings saved automatically
– Paint in fullscreen
– Layer support, Sketch in 2D, trace in 3D!
– New Image Gallery
– Brush Depth Preview!
– Export your art easily by e-mail, iTunes or Photo Library!
Mer info:
+ Nettside med presentasjon (på engelsk)

+ Flickr DeepSketch group pool