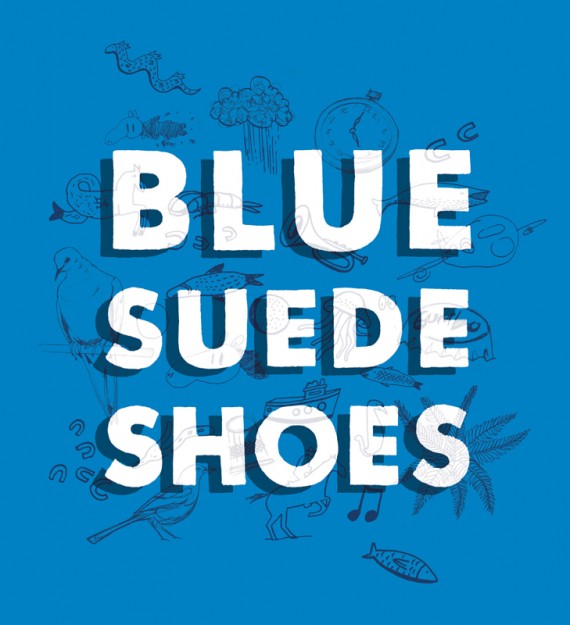 Om du er i London eller skal ditt i nærmeste fremtid, anbefaler jeg Ã¥ stikke innom Apthorp Gallery for Ã¥ sjekke ut utstillingen "Blue Suede Shoes" som Ã¥pner fredag 4 mars.
Utstillingen er satt sammen av illustrasjons kollektivet Gumbo som består av 6 dyktige illustratører, blant annet norske Eivind Gulliksen.
Utstillingen varer frem til 1.mai.
Sted: Apthorp Gallery, Arts Depot, 5 Nether Street, Tally Ho Corner, North Finchley, London N12 0GA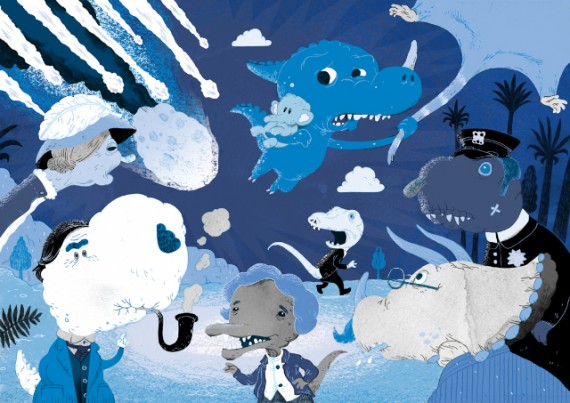 Using the well known phrase 'Blue Suede shoes' as a starting point, this group of artists have played a game of 'pass it on' to produce a sequence of new illustrations that will be on display in the gallery. Through a series of word changes the story twists and turns to take you on a surreal journey into the imagination; thus Blue Suede Shoes becomes 'Blue Suede Dinosaur', transforming neatly into 'Blue dinosaur soup', and so on and so forth….