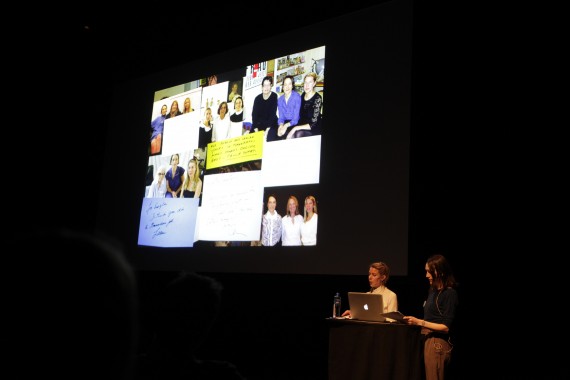 Foto:
De to jentene Samira Bouabana og Angela Tillman Sperandio drev designbyrået Hjärta Smärta i over ti år. Underveis i deres karriere oppdaget de at de manglet kvinnelige rollemodeller i deres yrke. De bestemte seg for å gjøre noe med problematikken og løfte kvinnelige designere opp på et høyere nivå. Etter en lengre prosess kom de frem til den følgende listen:
Ruth Ansel
Lillian Bassmann
Janet Froelich
Paula Scheer
Mary Shanahan
Carin Goldberg
Tomoko Miho
Lella Vignelli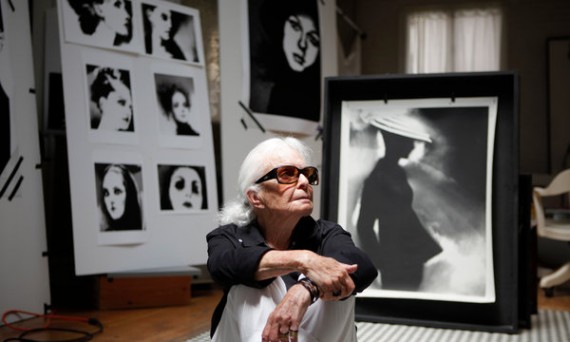 Lillian Bassmann før hun gikk bort Foto:Damon Winter New York times
Alle kvinner med eksepsjonelle kvaliteter innen design, foto og interørdesign. Etter å ha kommet frem til denne listen bestemte de to seg for å la ge en bok om hver og en av disse kvinnene og etablere Hall of Femmes. Et spennende prosjekt hvor de har fått møte mange kvinnene og spennende mennesker på veien som har gitt dem uvurderlig hjelp. Både med å skaffe til veie gamle magasiner og fortelle historier om kvinnene hvor noen av dem desverre har gått bort. Prosjektet har også løftet frem den evige viktige saken om kjønnsdiskriminering. Og hvordan mange kvinner må jobbe dobbelt så hardt for å oppnå samme annerkjennelse som menn i samme posisjon. Designverden er mannsdominert og dette prosjektet er en tankevekker omkring temaet. De to jentene kjente seg veldig igjen i historiene de fikk fortalt, og fant at mye ikke hadde forandret seg.
Sjekk ut bloggen deres her