Dag 2 er igang, etter en sen kveld i går med foredragsholderene gjør det seg med en kopp kaffe før foredrag. Uten forventning til de neste foredragsholderene starter de forrykende ut med en svært proff video med actionfylt innhold fullt av spesialeffekter. Filmen er en blanding av interactiv design, video og still foto.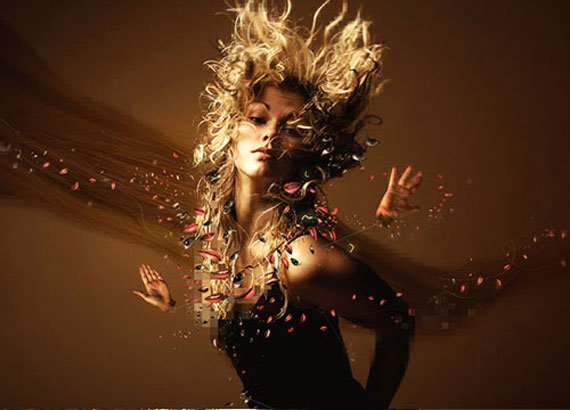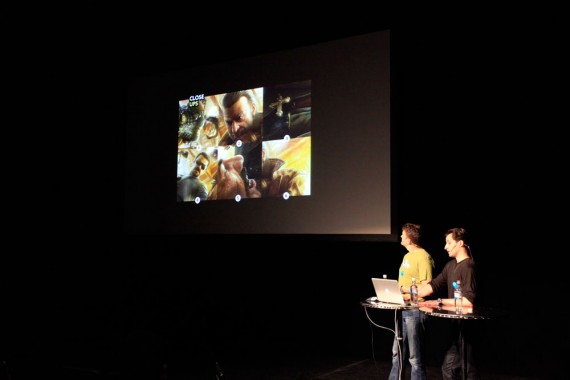 Det er tydelig det polske designbyrået har et bredt spekter.
Peter og Bartlomieij forteller om arbeidet med visuelt matriale for Discovery Channel sin serie Deadliest catch episode 5. Et rått bilde fullt av detaljer. Gutta er kravstore til seg selv og det ligger i deres firma motto, som er pure, passionate og perfect. Dette kan de.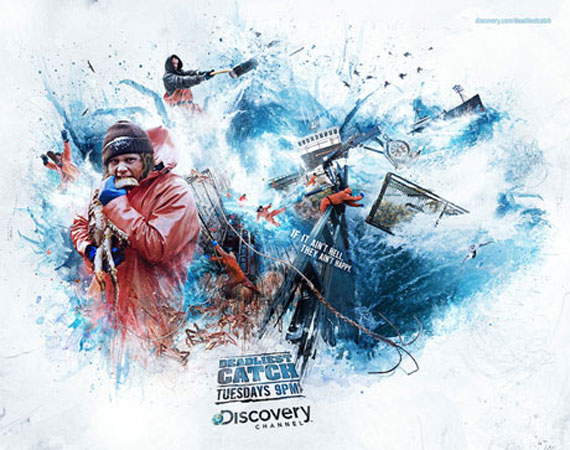 En gjennomgÃ¥ende trÃ¥d for det de viser er at det er svært pent gjennomført og ingenting er overlatt til tilfeldigheter. BÃ¥de presentasjon og arbeider oser av kvalitet. De arbeider mye med 3D og vector og Photoshop opp mot hverandre nÃ¥r de lager still bilder. Peter forteller med egne ord om fordelene med Ã¥ jobbe med 3D mot klienter som har begynt skissearbeidet "why make it from scratch, if you guys have som great stuff, or maybe less great, but we can allways pimp it up"
De forteller videre om et inhouse prosjekt; Ã¥ skape et iphone spill. Mooniacs ble født. Det som skulle være et lite prøveprosjekt vokste til et gigantprosjekt. Det som skulle ta to mÃ¥neder endte med sju mÃ¥neders hardt arbeid. Peter sier " You are your own worst client"
På spørsmål om hvordan miljøet for designere er i Polen svarer de at det ikke finnes en skole for design i Polen. Så alle er selvlærte! Bartlomieij er egentlig utdannet Geolog og Peter startet sin karierre som gamer.
Byrået ble startet i 2007 av fire karer. Siden den tid har de måttet flytte fire ganger for å skaffe mer plass til nyansatte. Vi anbefaler dere å sjekke ut linkene i denne posten for å få et innblikk i deres arbeider.