Visueltdagenes siste foredragsholder er den italienske designeren Roberto Bagatti. Han er grafisk designer og er en av seks personer som leder MTV's brand management. Han har stillingen som Vice President of Creative for MTV Networks International (MTVNI) og kreativ leder for MTV´s World Design Studio i Milano.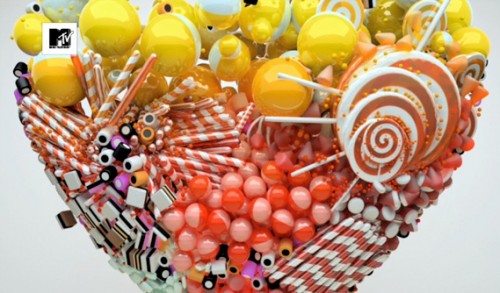 MTV / Volume x 1000% / Mad Drummer from Universal Everything on Vimeo.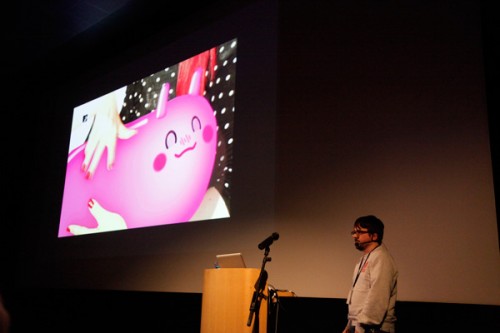 MTV er i dag en av de største aktørene som musikkanal og nÃ¥r over 500 millioner husstander. Bagatti forteller om utfordringer omkring brandingen deres, da seerne er spredt over hele verden. De har utviklet et brandingkonsept de selv kaller POP x 1000%. Dette gÃ¥r ut pÃ¥ en grunnleggende verdiplattform, men gir samtidig rom for stort kreativt mangfold. De fleste kjenner MTV's smÃ¥ lekne snutter som har fulgt kanalen lenge.
I løpet av foredraget forteller han litt om arbeidsmetoder og samarbeidspartnere. Mest av alt får vi sett igjennom en betydelig mengde med snutter. Han forteller litt om et mikroskopisk foretak i England med navn Universal Everything, de har vært en av hovedsamarbeidspartnerene opp igjennom årene.
Snuttene vi får presentert er fra forskjellige prosjekter i MTV universet.
Under store deler av 80- og 90-tallet var MTV trolig den viktigste mediekanalen for den kommersielle musikkindustrien, og har i dag etterlatt seg en hel generasjon som med nostalgi i blikket ser tilbake på kanalen som nærmest et fenomen. Toneangivende, ikke bare når det gjaldt musikk og artister, men også som et visuelt medium.
MTV / Sweet x 1000% / Sweetheart from Universal Everything on Vimeo.
MTV / Joy x 1000% / Mister Furry from Universal Everything on Vimeo.
MTV / Surprise x 1000% / Jewels and Oil from Universal Everything on Vimeo.