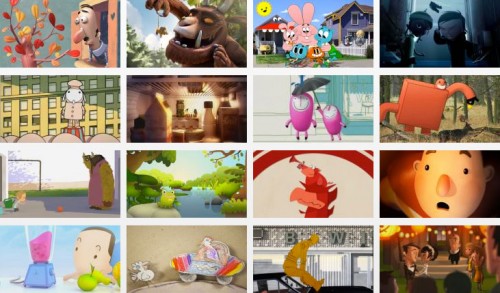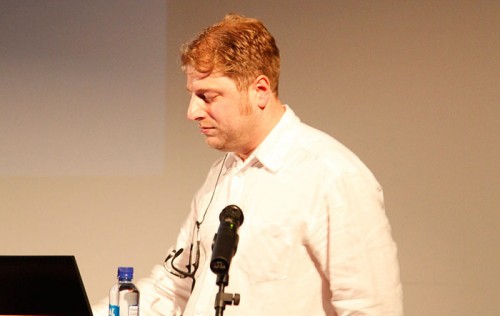 Studio Soi har stor fokus på god historiefortelling og ikke minst bra animasjon, 2D som 3D. Studioet ble etablert i 2002 og er bygget opp rundt Torben samt 6 andre klassekamerater som studerte film sammen. De er lokalisert i Ludwigsburg i Tyskland.
De jobber både med dataanimert 3D men bygger også mye av kulissene i leire og alt ellers de måtte finne nødvendig.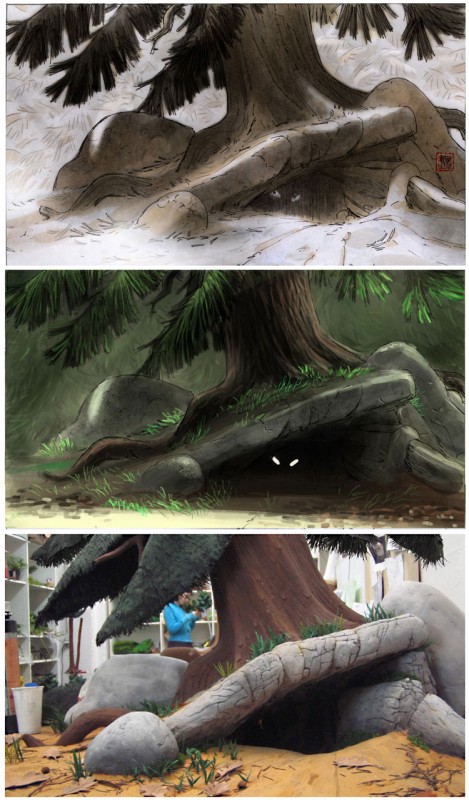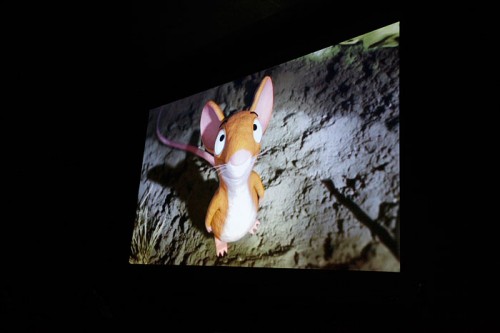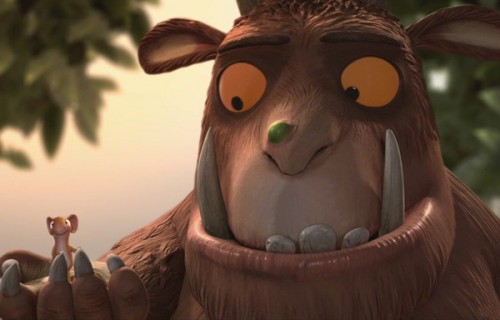 Egentlig skulle Andy Gent fra England ha holdt foredraget på morgenen, men måtte avlyse pga. askeproblemer. Torben fyllte denne plassen med en screening av deres nyeste og et av de største prosjektene de har gjennomført: The Gruffalo. Intill for et år siden var de kun 10 stk men måtte utvide til 50 pers siste året. Dette pga av arbeidet med The Gruffalo i tillegg til andre prosjekter.
Filmen er nydelig utført med vakre animasjoner, herlige karakterer og en fin historie. Filmen er basert på barneboka til forfatteren Julia Donaldson. En høyst severdig film som har slått godt ann blandt barn men er også morsom for voksne.
Torben fremstår som en rolig fyr og viser oss for det meste klipp fra forskjellige filmer de har jobbet med, i tillegg til å fortelle om deres arbeidsmetoder. Vi får et godt innblikk i skissearbeidet og det enorme arbeidet som ligger bak animasjonsfilm.
Totalt sett et spennende selskap som har mange spennende prosjekter på gang. Vi ser frem til nye kortfilmer og kanskje hele spillefilmer engang i fremtiden.
"The little boy and the beast"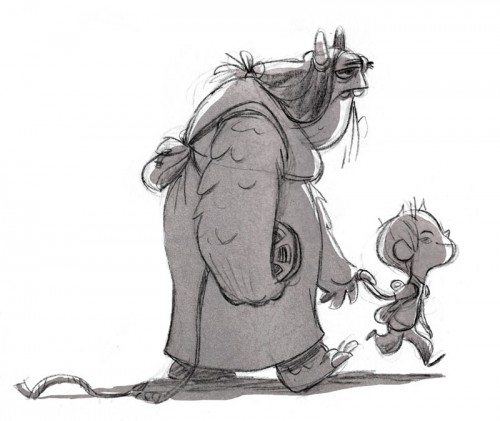 The Little Boy and the Beast from mic hic on Vimeo.