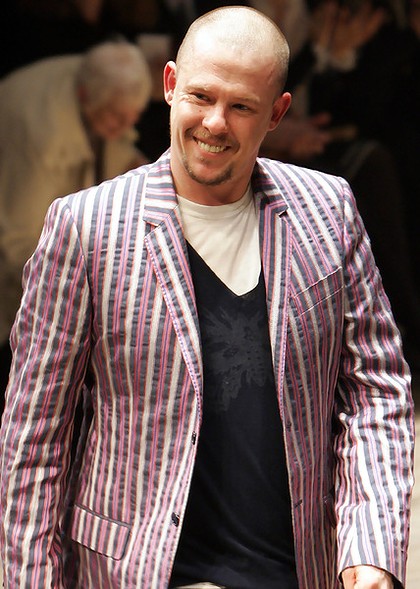 Den alltid sÃ¥ visjonære "avantgarde" designeren Alexander McQueen ble funnet død i sin egen leilighet i gÃ¥r. Han tok sannsynlig sitt eget liv. Han hadde gitt tegn til at livet hadde blitt hardt for han etter at moren hans døde den 2. februar.  Han skrev dette pÃ¥ twitter:  "Sunday evening been a ****ing awful week but my friends have been great but now i have to some how pull myself together and finish with the HELLS ANGLES & PROLIFIC DEAMONS!!!!!!!!!!!!!!!!!!!!!!!!!!!!!!!!!"
Han ble også veldig påvirket da hans nære venn, Blow tok sitt eget liv i mai 2007.
Hans bortgang har allerede satt et dypt merke i mange moteelskeres hjerter. Han var en genial kunstner, og vil bli savnet.