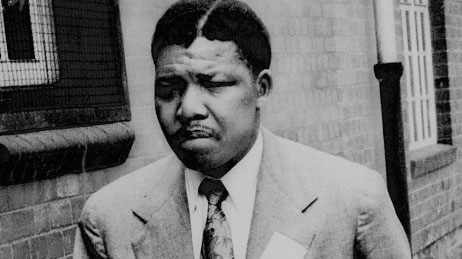 11. februar 1990 ble verdens mest berømte fange løslatt. Etter 27 år i fengsel var ANC-lederen Nelson Mandela endelig en fri mann.
I den anlednig ønsker jeg å vise dere noen av Mandelas kreative sider. Han lagde en del illustrasjoner som fanget hans minner fra tiden på Robben Island.
The Window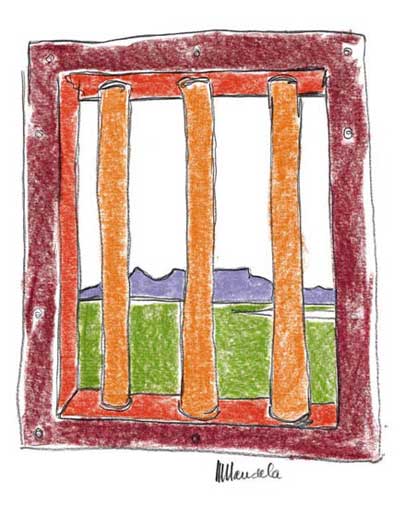 This sketch depicts a view of Table Mountain through the bars of a prison cell on Robben Island. In fact Table Mountain is not visible from the prison cell windows, however, the view depicted in this piece idealises one that resembles freedom and beauty to Nelson Mandela during his incarceration. `The Window' is one of the few sketches where colour is used throughout indicating the deep emotional value and meaning attached by Nelson Mandela.
Hand of Africa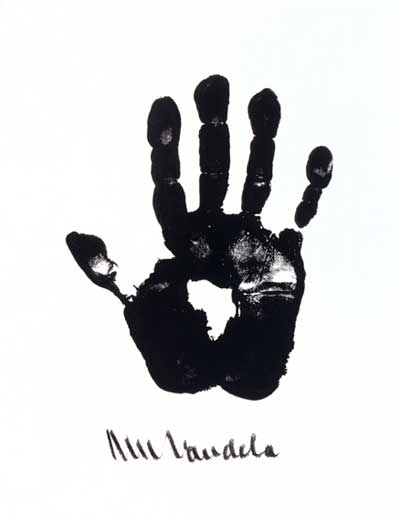 Throughout history few have left so indelible an imprint on the international stage as Nelson Mandela. His courage, his compassion and his humanity are among the qualities than have led to this Nobel laureate being recognized as the world's greatest living statesman.It is therefore fitting that the extraordinary imprint of his right hand should so closely resemble the shape of the continent of Africa.

Mandela's Walk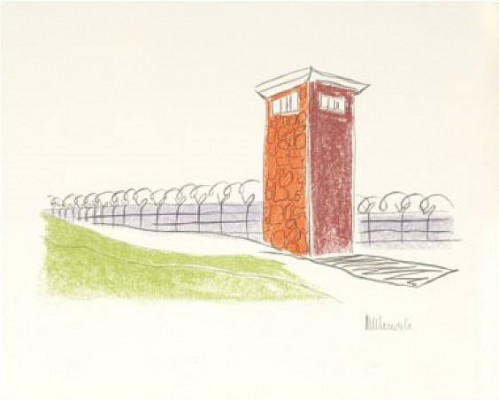 Mandela's Walk

+ Fin sak om Nelson Mandela på NRK sine sider
+ Nelson Mandela – wikipedia
+ Mer Kunst fra Mandela