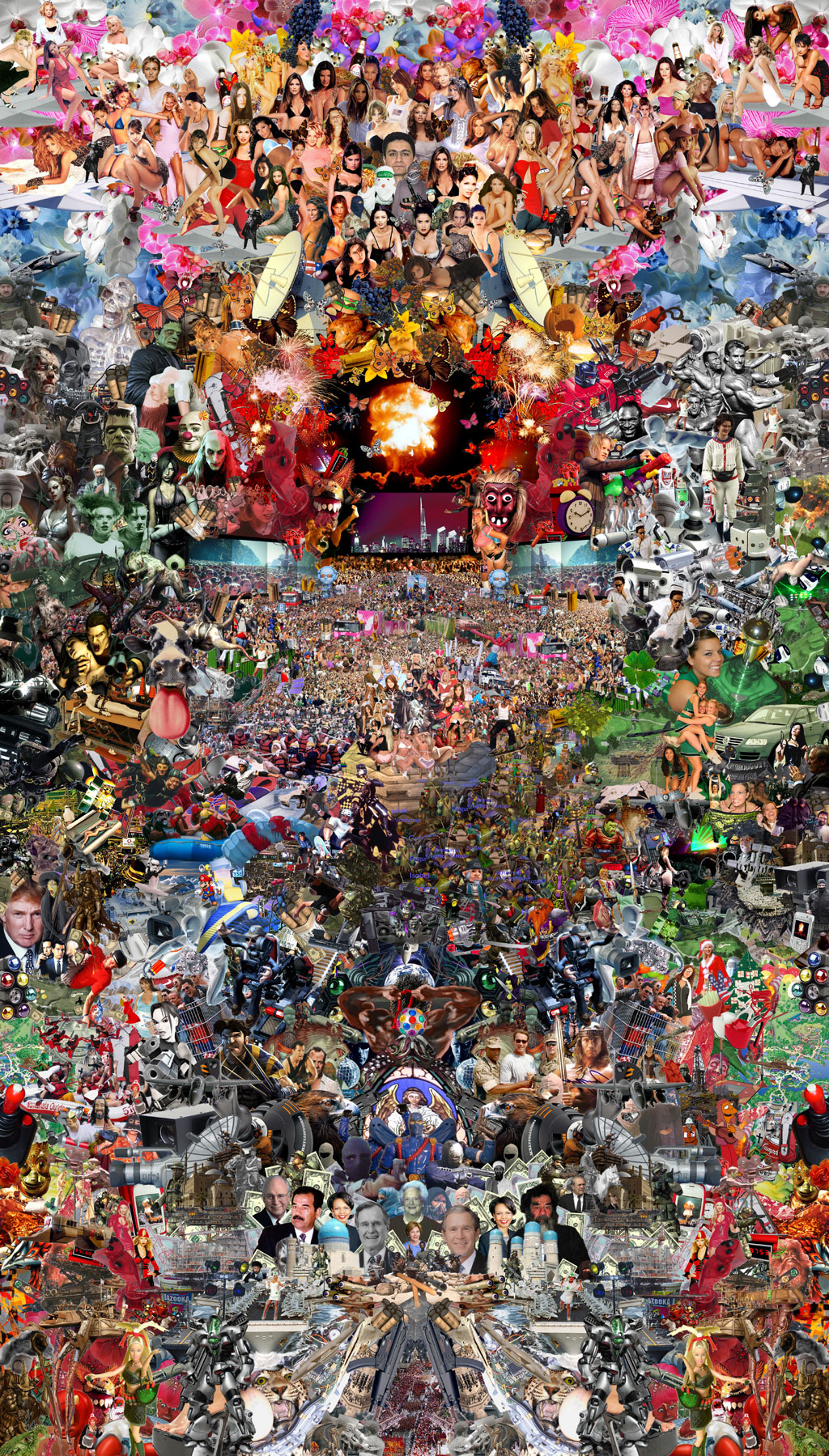 A while back we came in touch with a great digital artist from Germany with the name of Florian Kuhlmann. After browsing through his work, we knew that we had to find out more about this guy. So, we sent him a few questions.
First of all, can you please tell us something about yourself and your background?

I am a German artist with a strong focus on digital media and the net in my work. I studied media art at the academy of media arts in Cologne until 2006 and worked as a programmer for many years for several big German Internet company's. But in the past years my focus slowly shifted more and more on art.


When I first saw your work, I sat down and thought you got to have a very good computer! and a whole lot of patient. How big are your final pieces and how long does it take to finish an artwork?

The final piece, the so called original is something around 145 Mbyte. but compressed in png-format. The photoshop images can be up to several hundred megabytes during the work progress. It's hard to give an exact number, because I have to flatten parts of the image while I am working. without doing this my machine – a 2gb mac book – couldn't handle it. The question how long it lasts to finish, is one of the 3 questions i do not answer anymore.
I am sorry for this. But you can be sure it takes a while to finish a piece.

Do you start out with a plan when you are making your artwork? What is the process?

Normally I have an idea of what I want to express, but there is no final image I have in my head. Working on the images is a process and in most cases, the whole theme of the image develops during the work process.
There is some kind of feedback between the image and my thinking. Some parts of the image often seem to be Meaningless at the moment when I create it. But often they become important parts later. they – and the whole image – develop a kind of a life of its own. I think its a litte bit of writing a story, where you although don't know the whole plot at the beginning and experience some surprises on your own while you write.
Normally I just find the name of the image at the end of the process. at the moment I am working on a new piece I have absolutely no idea how it will be called. But it doesn't matter, it will come.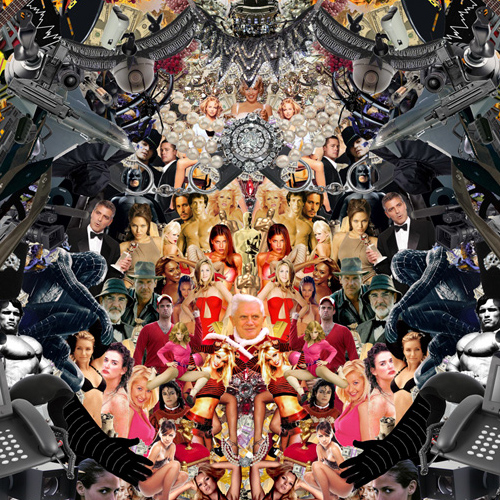 >>>Klikk på bilde for å se hele i STOR versjon.
What do you do for inspiration?

Hard to say. sometimes a three day-alcohol-excess with some good friends can be helpfull, sometimes its good to read a good theorizer. As I see my work in philosophical tradition, questioning how is reality. Its pretty helpfull too think about things happening around me. But to be honest there is nothing special i do for inspiration. its a process I can't barely operate, as the process of creating is so slow it has some parts of surrealistic working methods.
You also got other projects, such as desktopperformance. Can you tell us little about that?

Desktopperformance is one of the projects I try to combine net art with performances and happenings. I was working quite long on this subject and still do.
My whole work with the virtual world of second life is about this connection. For example the www.ibuyeverythingevent.de has been a happening at real world in blueboxstudio in cologne and at the same time at a place in secondlife. Both places where connected over video stream and projections and some people where at both places at the same time, in real and as avatars.
The desktoppeformance focuses more on the performancepart and refers to the place and the body part which is so important for the most of us on their daily journeys thought the global cyberspace.

Have you got any favourite artists at the moment?
There is Hans Bernhard from Austria, who is doing a really good job with his projects like gwei.com or the sound of ebay. For me this the straightedge at media/netart at the moment. It was pretty cool to be able to show spectaculartakeoverbattle.de together with gwei at eexistence-gallery in leipzig ( Germany).
And of course there is eva and franco mattes from www.0100101110101101.org. I don't say this very often but i really love there last show 'its always six o clock'.
It's just great.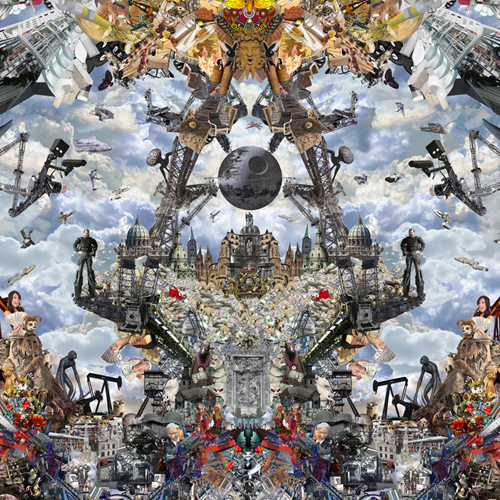 >>>Klikk på bilde for å se hele i STOR versjon.
What is your ultimate goal?

Being able to do the work I have to do without struggling for fucking money all the time.
What websites do you visit daily?

I visit several art-blogs like rebel art, fefes blog ( http://blog.fefe.de/) which is one of the best German blogs for so called conspiracy theory and, one of the bigger German economy-websites as I am really interested in this global finance crush-thing. and of course netzpolitik.org which is the best blog for politics around Internet, creative commons, etc.
What is the next thing for you now? working on something exciting?

There is always a new collage in the pipeline.


But I am also planing a small congress about digital society and net neutrality here in Düsseldorf, together with some friend net activists.
I will do some little performances over the net, but with a local focus on being presented in Düsseldorf in the next months. I want to organise a little exhibition about economics in art and finally I am starting a company together with a friend, to put the whole earning money thing on a more stable base.
There is enough to do.

Can you finish this sentences:

Creativity is… thinking.
+ www.creativecommonscollages.org/category/the-work/
+ www.floriankuhlmann.com