Kan hende dette er gammelt nytt, men om det er noen som ikke har fÃ¥tt med seg denne, MÃ… den sees. UllerÃ¥l kirke… sier ikke sÃ¥ mye, men du fÃ¥r assosiasjoner til en gammel, helt standard kirke, kansje pÃ¥ vestlandet et sted, sikkert klin lik alle andre kirker. NESTEN riktig. Men bare nesten, for denne kirken har nok desidert Norges kuleste alter.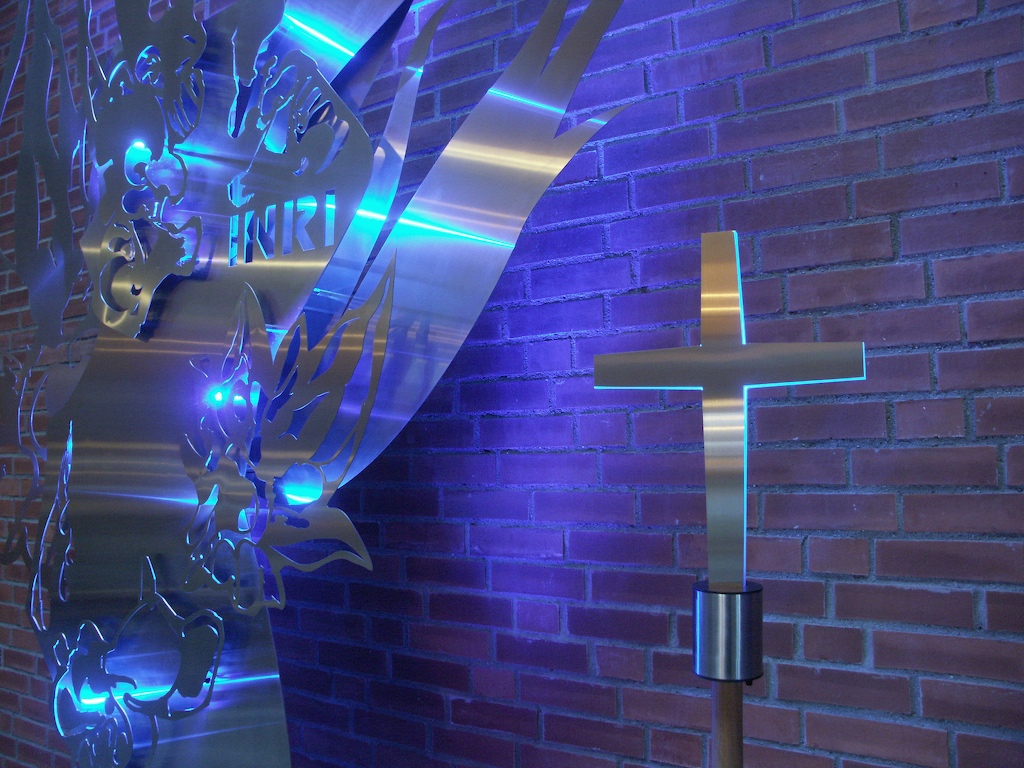 Designet/Skapt av Halvor Bodin, norges designer nummer én i min bok. De fleste kjenner ham nok best som designer/AD i .no og medlem av Oslo Collective sammen med blandt annet Martin Kvamme. Men dette er bare beyond, hvis bare alle kirker hadde guts til noe slikt hadde kansje noen tenkt to ganger før de avslo kirken som noe erkekonservativt og 'feigt'.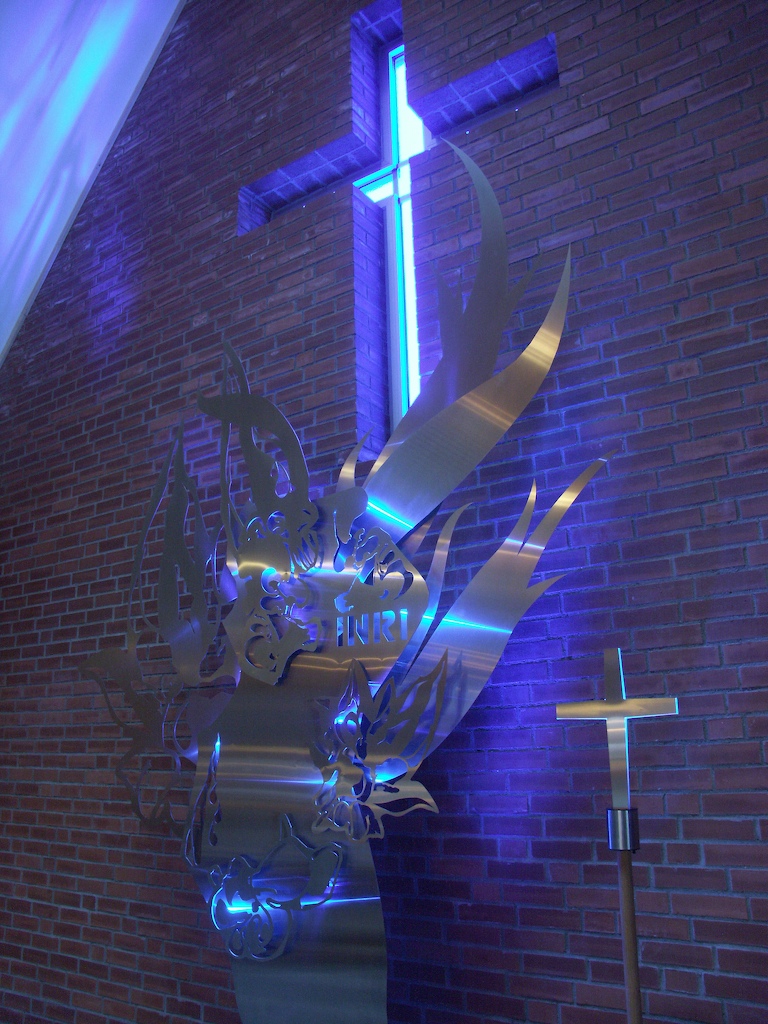 Laser-etched steel relief and blue diode [LED] lights, and a mobile processional cross in steel, acryl and wood with built in blue led-light glow.